Employment Law | Human Rights | Immigration

Knowledge | Expertise | Results
BUNE LAW: Employment Law, Human Rights and Immigration Lawyer
Bune Law is a law firm practicing Employment Law, Human Rights and Immigration Law.  We advise and represent clients on all workplace issues and disputes, human rights and immigration law matters. If it matters to you, it's important to us.

To Discuss Your Matter:
Call: 647-822-5492
Email: info@bunelaw.com
In employment law, we have experience sitting on both sides of the table, and regularly represent both employers and employees.  This provides us with a unique perspective and expertise, allowing us to better anticipate the other side's arguments and develop effective strategies to obtain a timely, cost-effective resolutions.  We help with all work-related issues, including terminations, severance packages, wrongful dismissals, employment contracts, provincial offences, employment standards, constructive dismissals, harassment and human rights.
We recognize that every workplace differs, and so our approach is tailored to your specific situation and objectives. By using our expertise in negotiation and litigation, we help our clients obtain the best solution to their workplace issues and challenges, both in and out of the courtroom.

We also help our clients with all immigration-related matters, including sponsorship applications (e.g., family, express entry), citizenship, work permits, visitor visas, study permits, refugee applications and immigration appeals.
We take pride in our client-focused approach, and bring a small firm touch that combines Downtown experience with Uptown advantage.
During our initial consultation, we will discuss the strengths and weaknesses of your case, and formulate a plan that helps minimize the risk of a dispute, and reach the most favourable and cost-effective outcome.
If you have questions or want to see how we can help, call us at 647-822-5492, send us an email at info@bunelaw.com, or fill out our Contact Form to get in touch.
Whether you are an employee looking for legal advice after losing your job, or you need legal help sponsoring a family member who is trying to immigrate to Canada, we will explain your options and act for you when you need our help. Our experience and compassion makes the difference.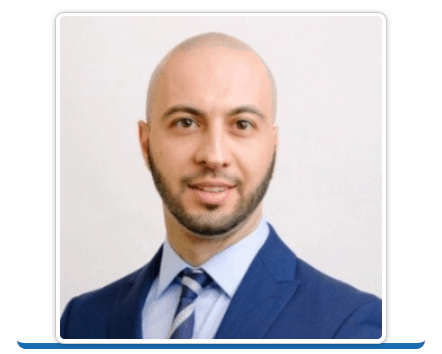 What happens if you abruptly resign from work, but then want to withdraw the resignation? In some cases, an employee may be well-liked (or difficult to replace because of their skill-set), and the employer may simply welcome the employee back to work without much issue. But even if not, employers may still have an obligation […]
Top 10 Things in an Employment Contract In Ontario, every employee has an employment contract with their employer that states the terms of their job.  It can be either oral or written. If an employment contract is in writing, it is especially important for an employee to review it with an employment lawyer before deciding […]
A typical question employment lawyers are often asked is about the meaning of a "wrongful dismissal."  In other words, when is an employee's dismissal from their job considered "wrongful"? In Ontario, an employer is allowed to dismiss an employee from their job for good reason ("with cause") or no reason at all ("without cause").  In […]